WELCOME TO Energy World
BEST
GYM STATION

FOR YOU BECAUSE
WE PROVIDE

BEST

QUALITY OF EQUIPMENTS
AS WELL AS

BEST SUPPORT SYSTEM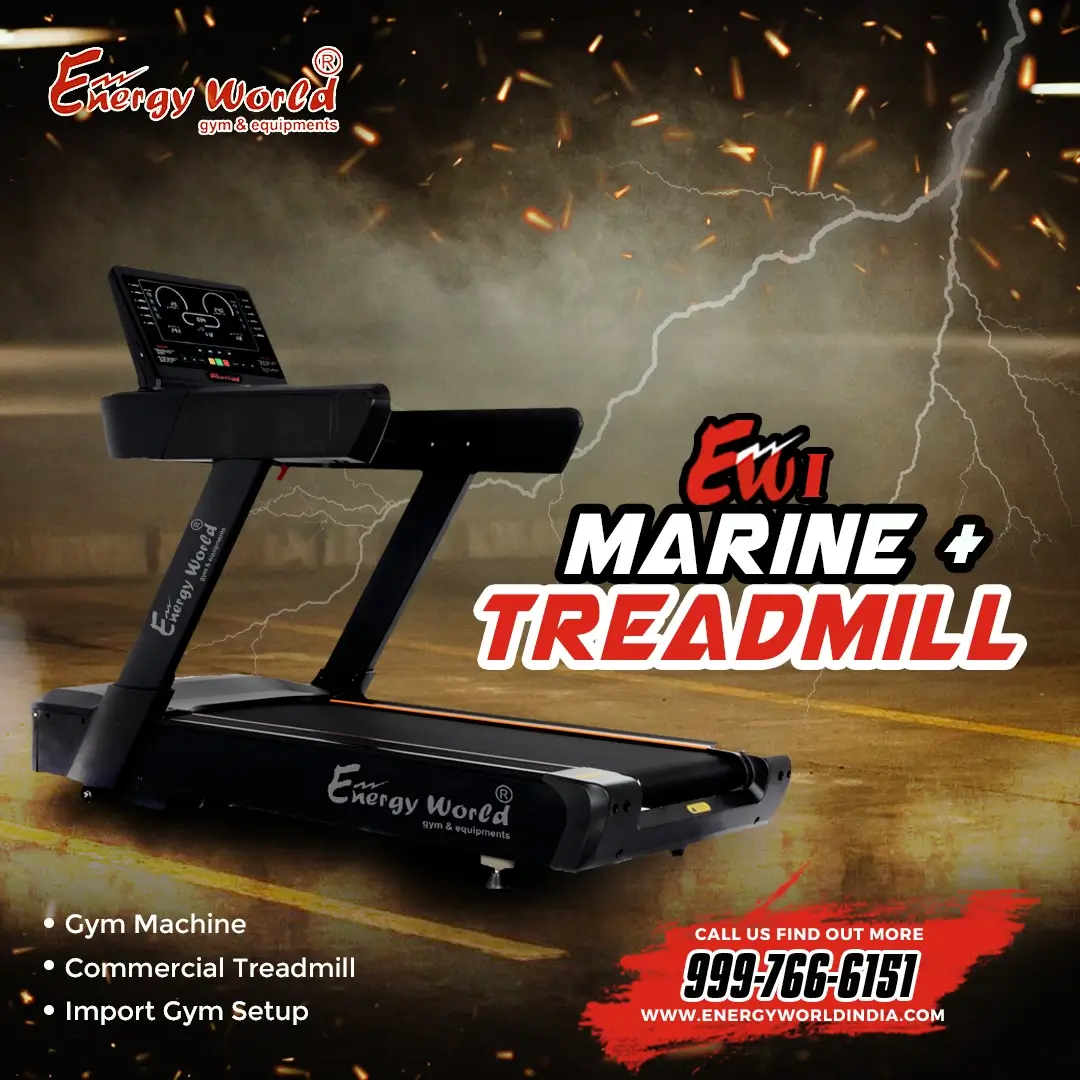 Since 2000
BEST GYM EQUIPMENTS
MANUFACTURER IN INDIA
Energy World India is a well reputable company of top-quality, heavy-duty fitness equipment for the home and commercial markets in India. With many years of experience in fitness equipment industries, Energy world offers one of the broadest ranges of items in the gym industry including Treadmills, Recumbent Bikes, Elliptical Cross-Trainers, Upright Bikes, Spin Bikes, etc at very low cost.
Energy World home gym equipment is known to be the heavy-duty and most authentic product in the gym Setup market. We offer the broadest choice of commercial-rated products in the fitness industry. Whether you're looking for authentic quality Gym Setup and Commercial Gym Equipments in India to adding on to your fitness center or your home. Energy world has the right destination for you. The energy world is dedicated to making all possible to offer its clients better-quality products and services that meet their requirements and offer long-lasting value. Our most important thing is to satisfy our client's expectations.
Exercise is an essential part for those people who are very enthusiastic about workouts and such people do need to go to a gym center because they do exercise at home with few exercises equipment there is no doubt that home gym equipment is a great way to stay in shape, build muscles tone and live a healthy lifestyle.

One of the best advantages of the gym at home is, that you can do exercise anytime, anywhere without waiting for your exercise turn to use the machine and it gives you chance to exercise in the worst weather, with no need to give monthly fees but for doing setup person need to spend some extra money on the fitness equipment.
Nowadays home gym equipment business has improved drastically because of its huge demand and most peoples give first priority to setting up a gym at their home, there are many online fitness equipment seller websites available that offers high-quality workout machine at reasonable cost whose best example is Energy world a well-known supplier of gym equipment who sells latest technology workout machine at best price such as treadmills, elliptical cross-trainers, upright bikes, joggers, rowers.
Energy world gym and equipment is one of the premier brands that have an exclusive range of Commercial, Semi Commercial & Personal Use Body Fitness & Gym Equipment.
The wide range in cardio, strength & massaging sections provides immense options to select for the user the desired product. These products are very well suited for Luxurious Hotels, Corporate Sectors, Ultra Modern Sports Complexes, and High-Class Gymnasiums as well as for Personal Use also many more different types of fitness workout machines in a wide variety.